Changing your verified bank account is easy! All you need to do is unlink your bank account first and then link a new one. You can change your bank account details up to 10 times from the Dream11 app. 😀
Here's how to unlink your bank account.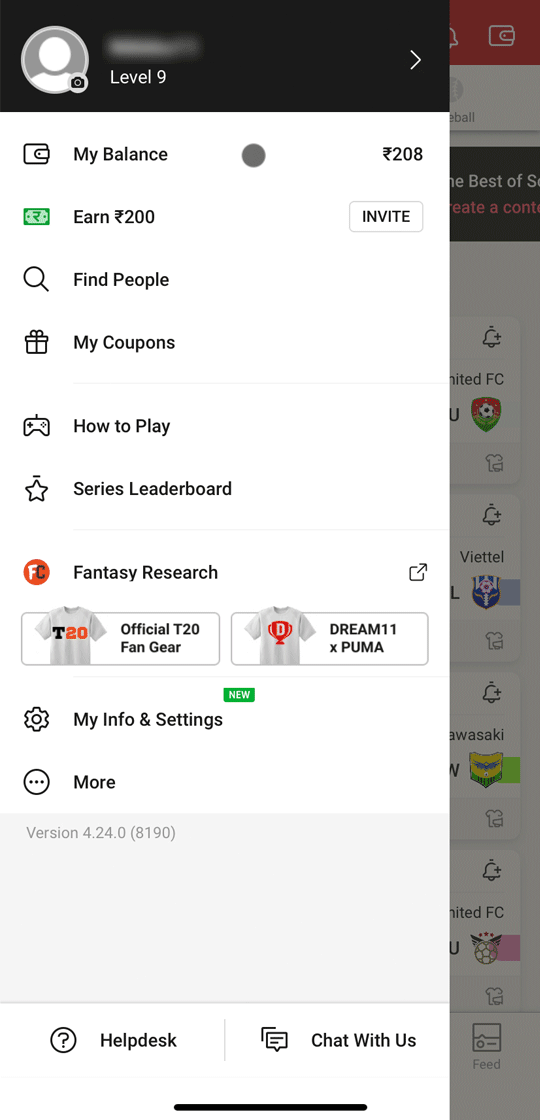 Now, to link your new bank account from the same KYC tab as shown above:
1️⃣ Tap Bank Account and key in your details, upload a bank document and that's it. 😀
Here are some important points to keep in mind while changing your bank account:
👉 It takes 3-5 days to verify your bank account.
👉 Once verified, the same bank account can't be verified on any other Dream11 account.
👉 You can verify a bank account in your name only.
👉 NRE accounts, accounts from any Digital Payments Bank or any accounts from Assam, Andhra Pradesh, Odisha, Telangana, Nagaland and Sikkim can't be verified.
👉 You can't change a bank account while your previous withdrawal is in process and see this error instead.