When you follow a friend, you can stay in updated with their performance, social circle and even share teams! You can follow up to 1000 people on Dream11.
1. Check out the competition
Click on any profile on the Contest Leaderboard to view that person's profile.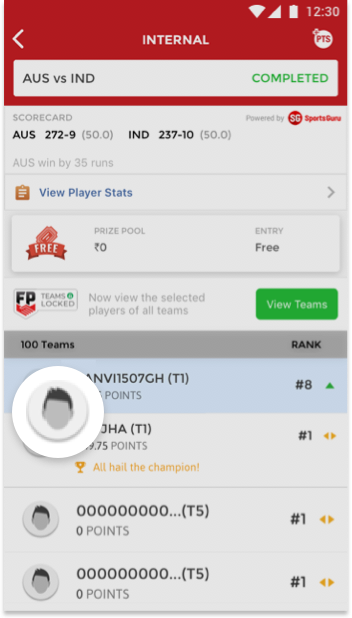 2. Follow and track
Get complete details about a person's playing history by clicking on their profile. You can check out who the person follows, followers and everything s/he has posted.