You can exclude your self from Playing cash contests on Dream11 for a while by suspending your account for 24 hours or 1 week. In order to do so, please click on 'My Info & Settings' -> 'Suspend Account'.
Kindly note: Once your account is Suspended, you can access the app but you won't be able to join cash contests. Even our Customer Care won't be able to end your break early. However, you can join practice contests.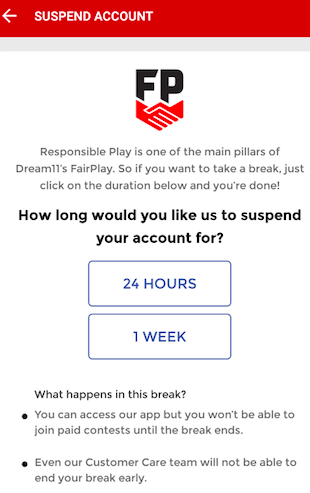 The time remaining for the suspension to be will be displayed when you try to join cash contests as below.