Profiles make it easy to find the info and Dream11 features that you care about the most! It features your followers and the other sports fans you are following.
1. My Profile
Tap on your avatar on the top left to access your profile.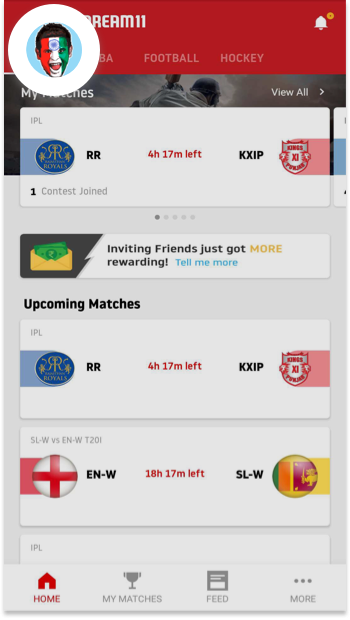 2. View your followers and following
You can get a quick view of your network here.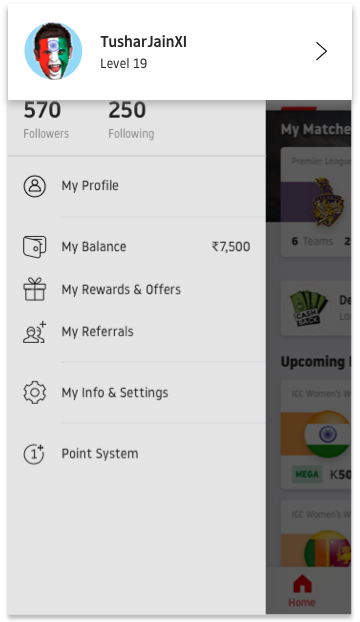 3. View your followers, following and posts
Check out who you follow, who follows you and all your posts in 'My Profile' section.