What are Flexible contests?
Flexible contests are paid contests that don't get cancelled even if only two teams join. Yes, that's correct.
Both public and private contests can be flexible contests

The contest takes place even if just two teams join (which means no cancellation even if all spots don't fill up)

The Prize Pool for the contest keeps increasing as more and more teams join

How do I create a Flexible Private Contest?
Easy! Head to the 'Create Contest' page, tap on 'Make contest flexible', and that's it.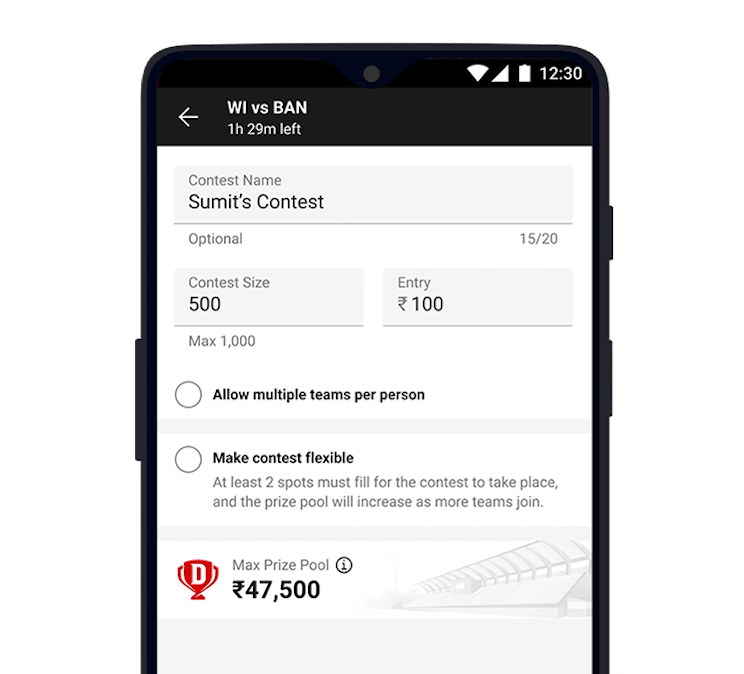 How do I know that the contest I'm joining is a Flexible Contest?
Easy again! Look for this icon on the contest invite page.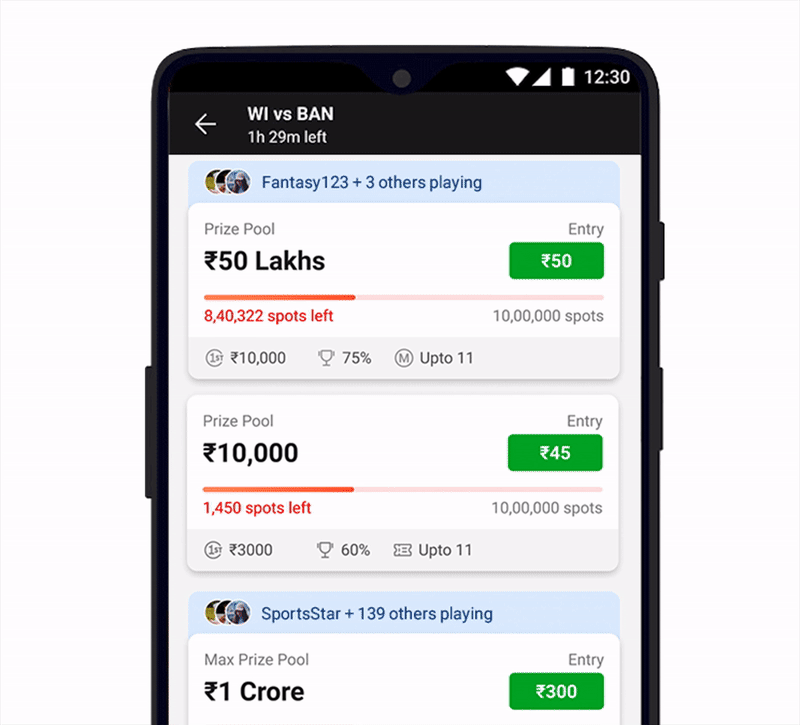 How do I know the Prize Pool of a Flexible Contest?
That's easy too! Tap on the Contest > Winnings, and you'll see it under Max Fill and Current Fill.
Max Fill shows winnings if all spots are filled

Current Fill shows current contest winnings